A Seamless Selling Experience
Your home is your most valuable asset. When it comes time to sell, you want to be sure you are working with a real estate professional who has the expertise needed to get you top dollar for your home efficiently and effectively. We will work with you to position your home on the market in a way that ensures your sales experience is as stress-free and profitable as possible.
Getting Ready to Sell
Before putting the sign on your lawn and advertising your home, there are a few key steps you can take to make your home more sellable for which we can coach you through.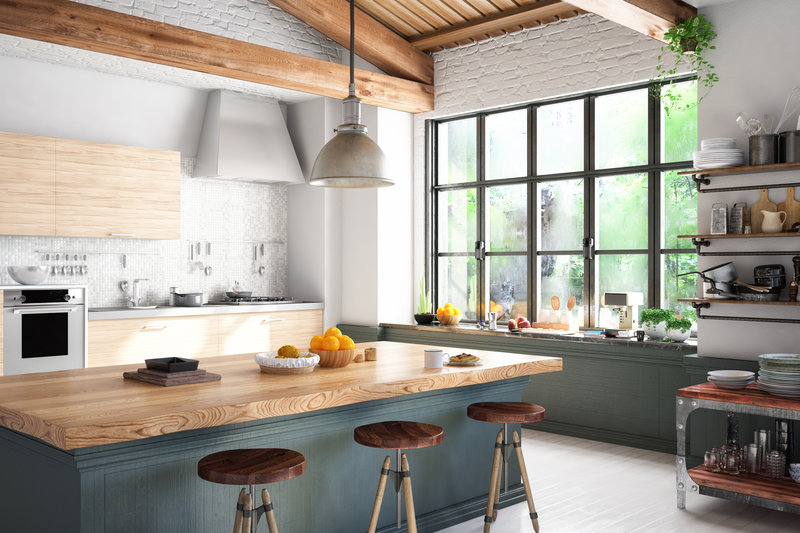 1. Remove the clutter
Imagine what your home would look like if you removed half of your belongings. In order to make your home more appealing to buyers, it's important to eliminate personalized items, as well as excess furniture and decorative features. Less is more. A minimal design with few distractions will help buyers see themselves in the space.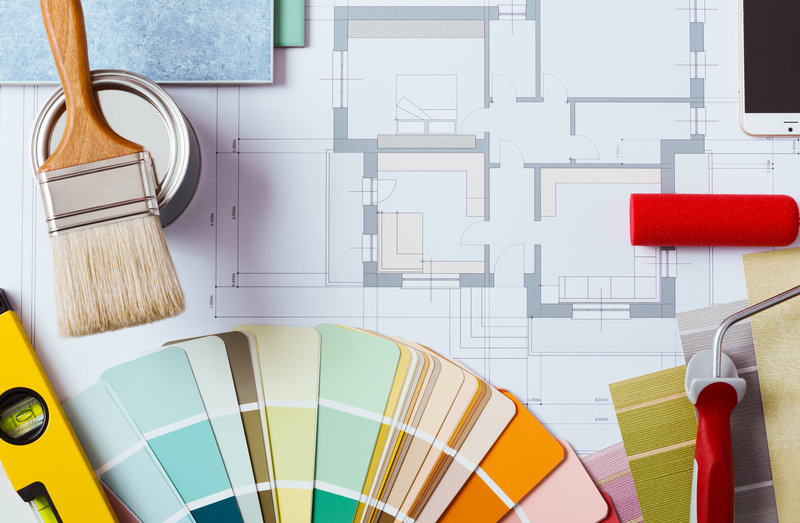 2. Patch and paint
Pride of ownership is a key selling feature, and you can demonstrate yours with simple fixes to leaky faucets, running toilets or squeaky doors. Adding a fresh coat of paint to the walls, using neutral colours, is also a good idea. It's a relatively quick and cost-effective way to make your home feel bigger, brighter and more welcoming.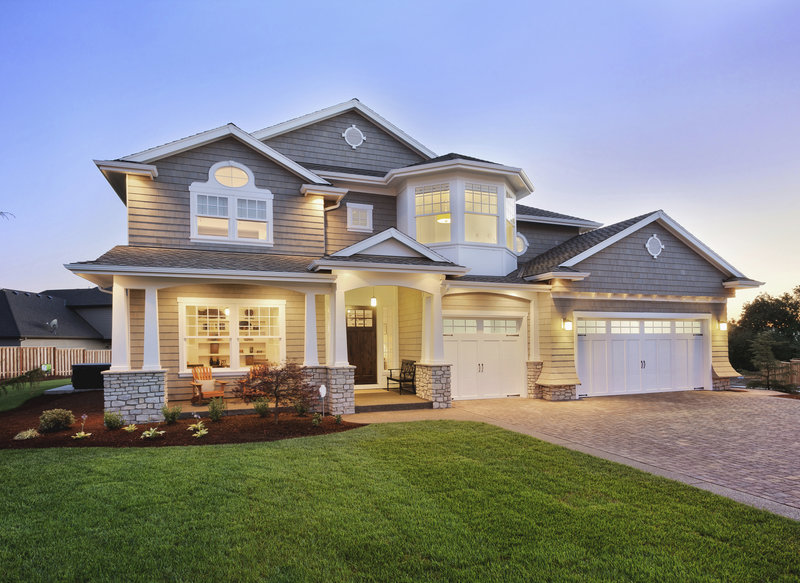 3. Spruce up the curb appeal
The outside of your home is what potential buyers see first when they pull up to a viewing, and we know how important first impressions are. Make sure the grass is cut, the yard is landscaped and the exterior looks well-kept.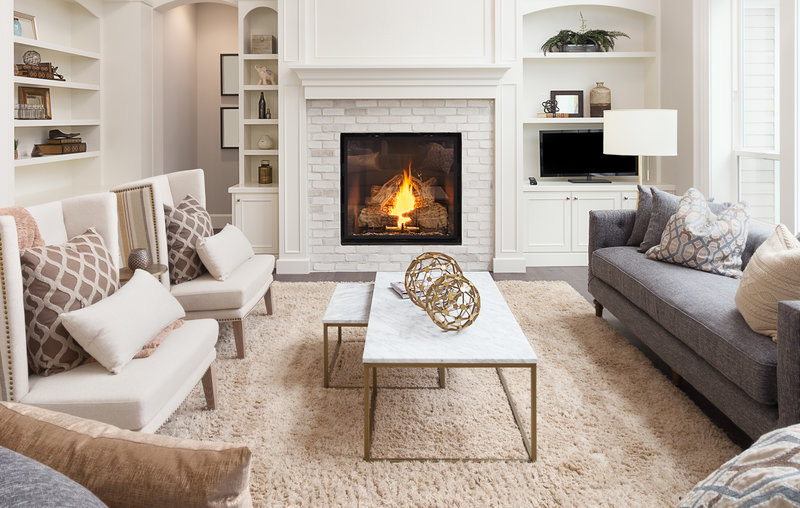 4. Stage your home
Studies show staging your home helps you sell faster and at a higher price point. Small changes can go a long way in making your home look Pinterest-worthy from every angle.
Why Work With Us?
When it comes to buying your perfect home, there are many steps and decisions to navigate along the way. By partnering with us, you can rest assured knowing we will:
Accurately assess the fair market value of your property so it sells fast and for maximum profit.
Use the latest marketing tools to make your home stand out from the crowd and find serious buyers who are ready to act.
Stay ahead of market trends and offer professional advice and guidance.
Connect you with the right professionals and resources.
Be transparent and accountable in supporting you throughout the entire decision-making process.
Negotiate on your behalf and put you in an ideal position when reviewing and accepting offers.
Ready to get started? Connect with us and let's talk about your goals for selling your home.
Testimonials
" Travis is the best agent I've worked with. My budget was on the lower side and he made me feel like his most important client. He went above and beyond to secure me the home I wanted. He also provided excellent up to date advice on the current market and was able to navigate this newbie with little stress from me through the process. "
- Lesley Mahy
" Travis was friendly and helpful. He showed us many places all within our range. He answered all our texts and phone calls at all hours of the day. The place we wanted weren't going to come with appliances, bought he made it so the people we purchased from sold the appliances with the house. Travis goes above and beyond. I highly recommend him. You've helped to buy my property "
- P K
" Travis is simply outstanding with all aspects of our home hunting experience, leading finally to us purchasing a home in Royston, BC. He accommodated our preferences perfectly well, always keeping in mind our circumstances put of SK, "
- Abraham Vermeulen
" Very knowledgeable about ther local areas and local market. Very personable and always available to his clients. Have recommended him to many others and am using his services again. "
- Brian Gushaty
" Travis did an excellent job of guiding 2 people, who really had no clue, through the process of buying our first home. He answered all of our many questions patiently and politely, and I am pretty sure many of those questions were asked more than once. "
- Toni Bell
" A very personable man who offered considerable insight and comfort to the process of buying a home. Travis responded promptly to requests, and set up appointments promptly. "
- James Chartrand
" Travis was an excellent real estate agent! Patient, professional, determined, thorough, and supportive during the purchase, and so helpful after the purchase with all kinds of details. So appreciated! "
- Sarah Adams
" I would highly recommend Travis. His knowledge of Comox Valley Real Estate and attention to detail made the purchase of an investment property much less stressful. I truly appreciated how patient he was with my hundreds of questions and concerns. Five stars all the way ***** "
- Gwendolyn Monnet
" I had the pleasure of working with Travis when my brother and I were named Executors of my mom's estate. Being an estate sale, it was very nerve-wracking experience. If it wasn't for Travis, we would not have been successful in selling my mom's estate in the Comox Valley. With thousands of text messages and hundreds of calls, Travis kept us sane and got mom's house sold for us. He has a thorough knowledge of the Comox Valley and uses his knowledge of a transient region to position your house properly to get it sold. He knew the right audience and did a great marketing campaign to sell the house. If you are selling your home in the Valley, definitely call Travis as he will get the job done without you having a panic attack! Thanks again Travis! David and I really appreciated the opportunity to work with you and all that you did! "
- Michelle Kayes
" Travis helped us sell our home fast! And he went above and beyond our expectations. We are about to list 2 other properties with Travis this month. "
- Brandy Purcell
" For those moving to the Comox Valley and looking for their future dream home I can with pleasure highly recommend Travis Nelson, as most of us are when it comes to our perfect home I was very selective. Travis was instrumental in evaluating my needs, wishes and specifics. In this market timing is everything and his quick action and diligence secured exactly what I was looking for within my budget. Wooohoooo, new home owner in the Valley, Thanks Travis. "
- Todd Hildred
" Travis knows the ins and outs of the Comox Valley and is a wealth of knowledge for anyone looking to move to the area. He was very helpful, readily available and walked me through the selling process painlessly. You've helped to sell my property "
- Mireille de Winter
" Trevis helped us find the right house in the best neighborhood. In todays market we were willing to make sacrifice for a different part of town but in the end we bought the right house in the right place within our budget. You've helped to buy my property "
- Richard Kugler
" Travis was amazing to deal with and was a great resource for information. I would use Travis again for both buys and selling a home. "
- Alex Fachler
" Fantastic service helped my throughout my whole experience both in selling my home and finding my new home I would highly recommend him to anyone the best service ever "
- Lorna Briggs
" A kind, patient gentleman, who went beyond the call of duty to educate, accommodate and react to all our enquiries with regards to property searches! Travis' s after sale service was as complete as his property search and sale service for us. It was an outstanding experience to have him as a realtor, coming from outside of the province of BC! You've helped to buy my property. "
- Elma Vermeulen
" Travis is a very positive and personable agent who takes the time to give his best "
- Iris Kessler Mark Eshpeter
" Extremely pleased to have Travis Nelson as my realtor. He was in constant communication with me for the type of property I was seeking. Whenever I had questions he was prompt with his responses and very accurate with all his information. If/when I need a realtor again, Travis is my first choice. Thank you Travis. "
- Wayne Larson
" My husband and I had the pleasure of working with Travis, and we knew right away that he was going to be the perfect fit. Super knowledgeable and not pushy, Travis truly wants you to find your perfect home and it shows in how much care and time he takes to help you. Would recommend Travis to anyone looking for a real estate agent! "
- Knykyta Schulze
" Travis, is professional in all his real-estate transactions. Travis worked for me, not what the (in my case) the seller wants. My transaction with Travis, when I was buying a home was very good, so much that now I'm asking him to find me an investment property.. I highly recommend him .. "
- Bob Harnett
" Travis was a wonderful agent for me. I was living on the mainland before buying a place in Campbell River. He stayed in touch with me and accommodating. I started out looking for a house, then went to condo and townhome and ended up with a mobile home. I was very happy with him and would hire him again if I want to buy again. "
- Helena Timmers
" Travis did a very thorough job and was always available when we needed him. I would not hesitate to recommend Travis to anyone. Looking forward to doing business with him again "
- Regan Martin
" It was a great experience working with Travis.... being the first time doing this it was a real rollercoaster ride! It was exciting and stressful but with Travis's reassurance and putting up with my l real late phone calls to explain things and stuff I would definitely use him again. From starting off as business to ending in what I consider a friend !!!! Thanks again Travis!!!!! 😊😊😊😊😊😊 "
- David B. Kayes
" I contacted Travis about a listing he had and his response was almost immediate. Although that listing had an accepted offer, he started sending me other options once I outlined my desires. His use of technology, knowledge of the local market, and professionality got me the house I wanted in a very challenging market. I would not hesitate to use Travis again. He is definitely the kind of guy that gives realtors a good name. "
- Daniel Williams
" I was really impressed with Travis, I told him what I wanted and where I wanted to live... he found me the perfect place... when I messaged him he got back to me quickly.. I would highly recommend Travis... you won't be disappointed... he's very helpful and if he doesn't know the answer to a question he finds out and gets back to you... You've helped to buy my property "
- Monica Green
" Travis was very knowledgeable, very informative, and very trustworthy. He is my "go to guy" and I will have him as my realtor again. Well done Travis. "
- Wayne Larson
" Travis was wonderful. He gave me great advise, answered all my questions. Was very pleasant and professional. I was moving from one city to another so I was coming every 6 weeks or so to look at homes and he was available for me each time. If I'm ever in the market to buy again, I'll definitely be giving Travis a call. "
- Helena Timmers
" Closed my condo purchase today. Travis was truly exceptional in his professional and personable approach to the buying process. Efficient and reliable communicator and negotiator. He made the experience absolutely stress free and positioned me comfortably in a very aggressive market. Thanks Travis! "
- Rob Campbell
Previous
Next